Your bedroom should be a cozy space that reflects your personality. If you're looking to refresh your space with some locally made furniture and decor, here are five pieces that may be just thing.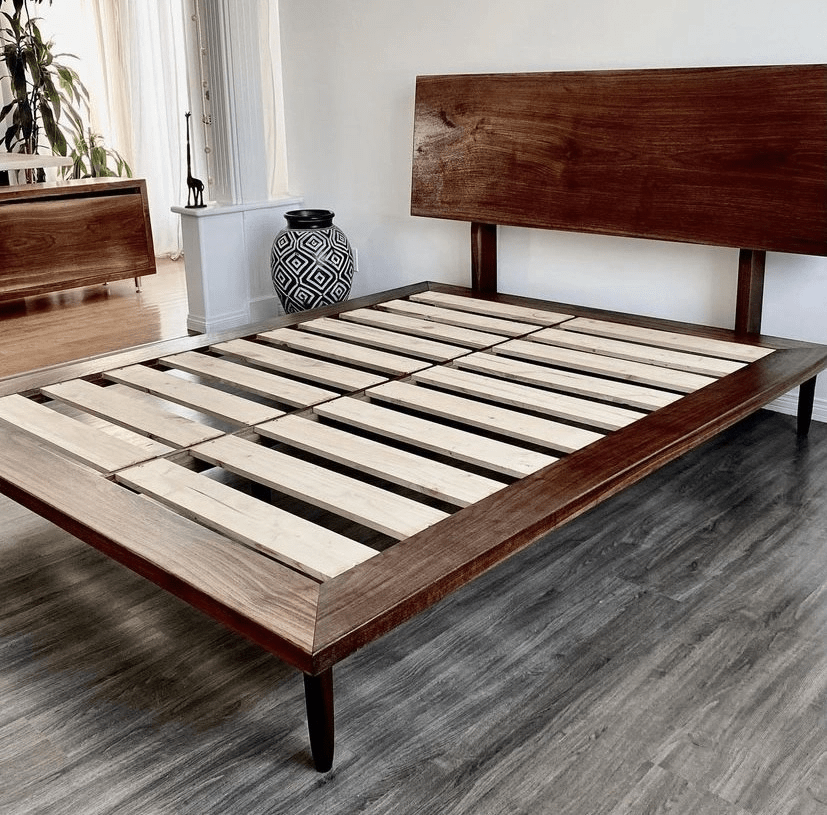 Photograph courtesy of Cuna Mediterranean Concept
Walnut King Bed Frame by
Cuna Mediterranean Concept
This small shop in Okotoks makes its furniture using a variety of woods including walnut, white oak and ash. Expect to see variations in the wood, making this platform-style walnut king bed frame a truly unique piece. It's available for purchase in-store or can be shipped nationwide. Contact the store if you'd like the bed frame made in a different wood, size or colour. $2,900.
Brunswick Mattress by GoodMorning.com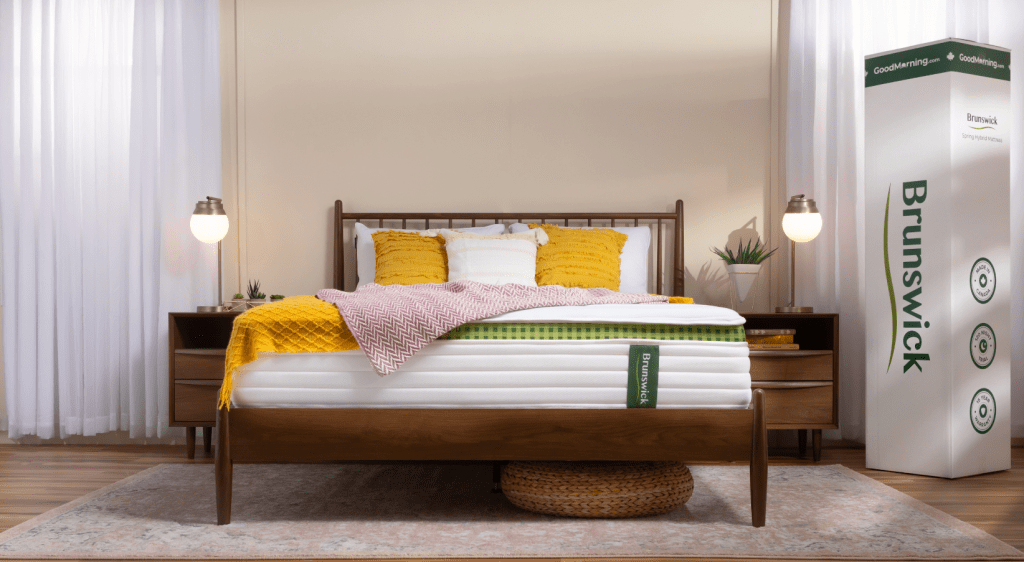 Photograph courtesy of GoodMorning.com
Upgrade your mattress with the help of GoodMorning.com, a worldwide online mattress retailer based in Edmonton. The Brunswick is made in Calgary and is a medium-firm spring and foam hybrid with edge support and cooling features. Available for purchase online, it comes with a 120-night trial and 15-year warranty. Starting at $599.
Six-Drawer Dresser by
Grace & Grain Design Co.
Grace & Grain is located in Leduc and recently opened a storefront where you can purchase this beautiful six-drawer dresser. The dresser is hand-painted with in-house stains and paints and made with locally sourced lumber. Choose the length, colour and handles that fit your space best. Available for purchase in-store or online with in-store pickup. $949.99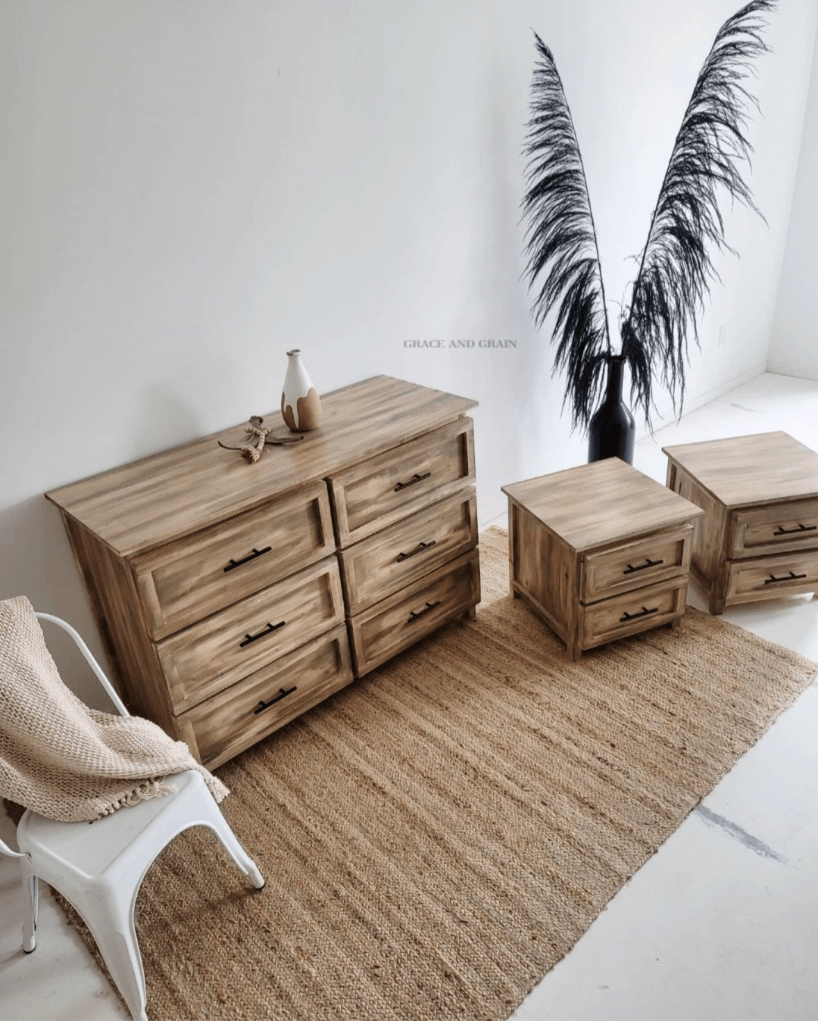 Photograph courtesy of Grace & Grain Design Co.
Essentials Line of Weighted Blankets by Hippo Hug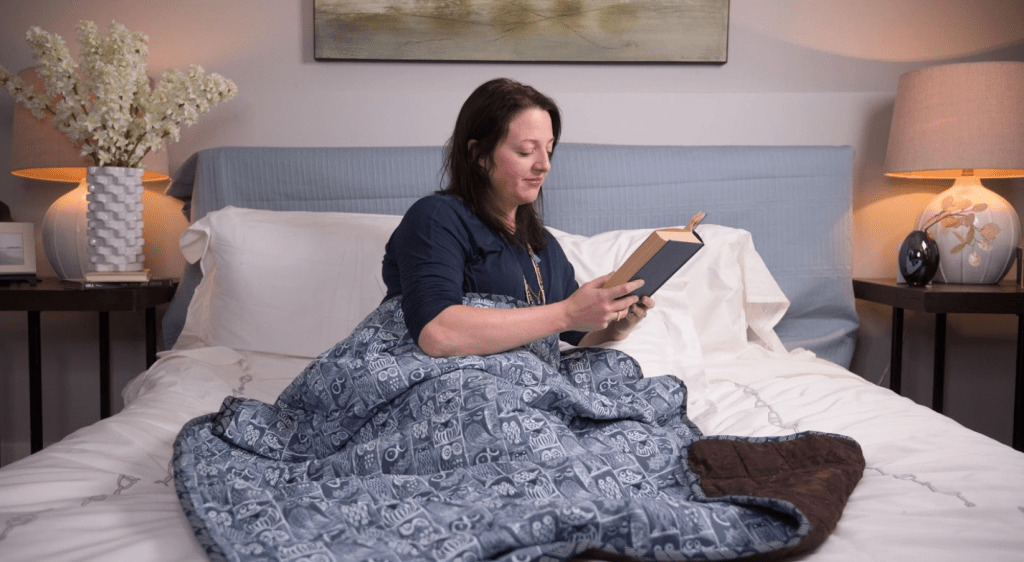 Photograph courtesy of Hippo Hug
There's nothing cozier than a weighted blanket. Calgary-based Hippo Hug makes customized weighted blankets or you can select one from its Essentials Line, made up of its six most popular blankets. They come in 10, 15 or 18 pounds. Available online with nationwide shipping. Starting at $255.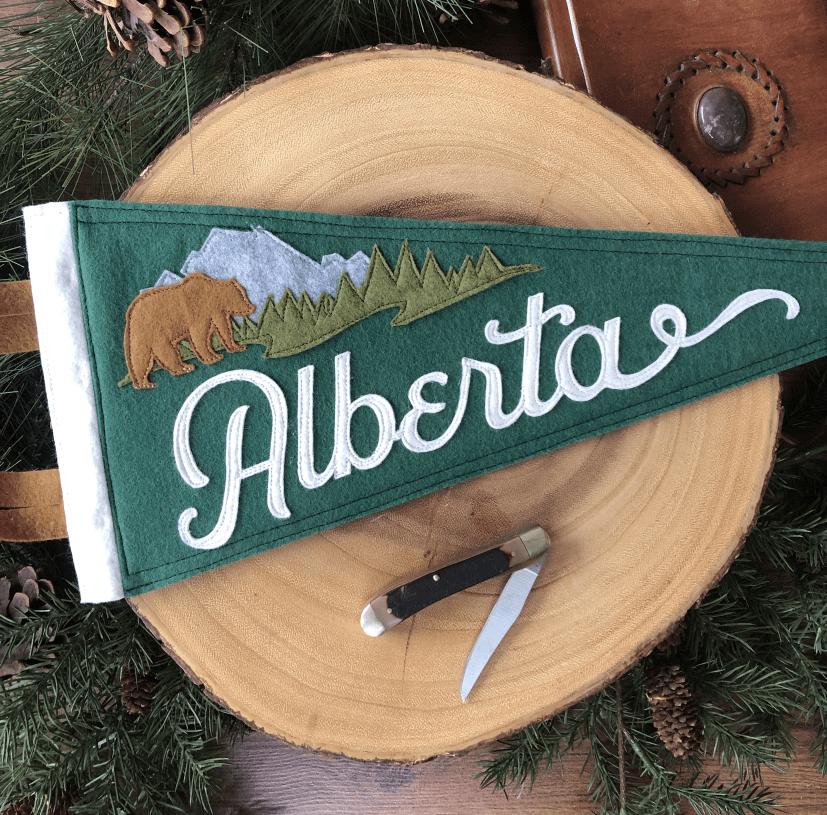 Photograph courtesy of Yoho & Co.
A hand-stitched and -sewn pennant from Yoho & Co. is a simple way to add a pop of colour above your bed or dresser. The Canmore company makes dozens of designs, including these Alberta-inspired pennants. Buy them online or at select retailers in southern Alberta. Starting at $50.