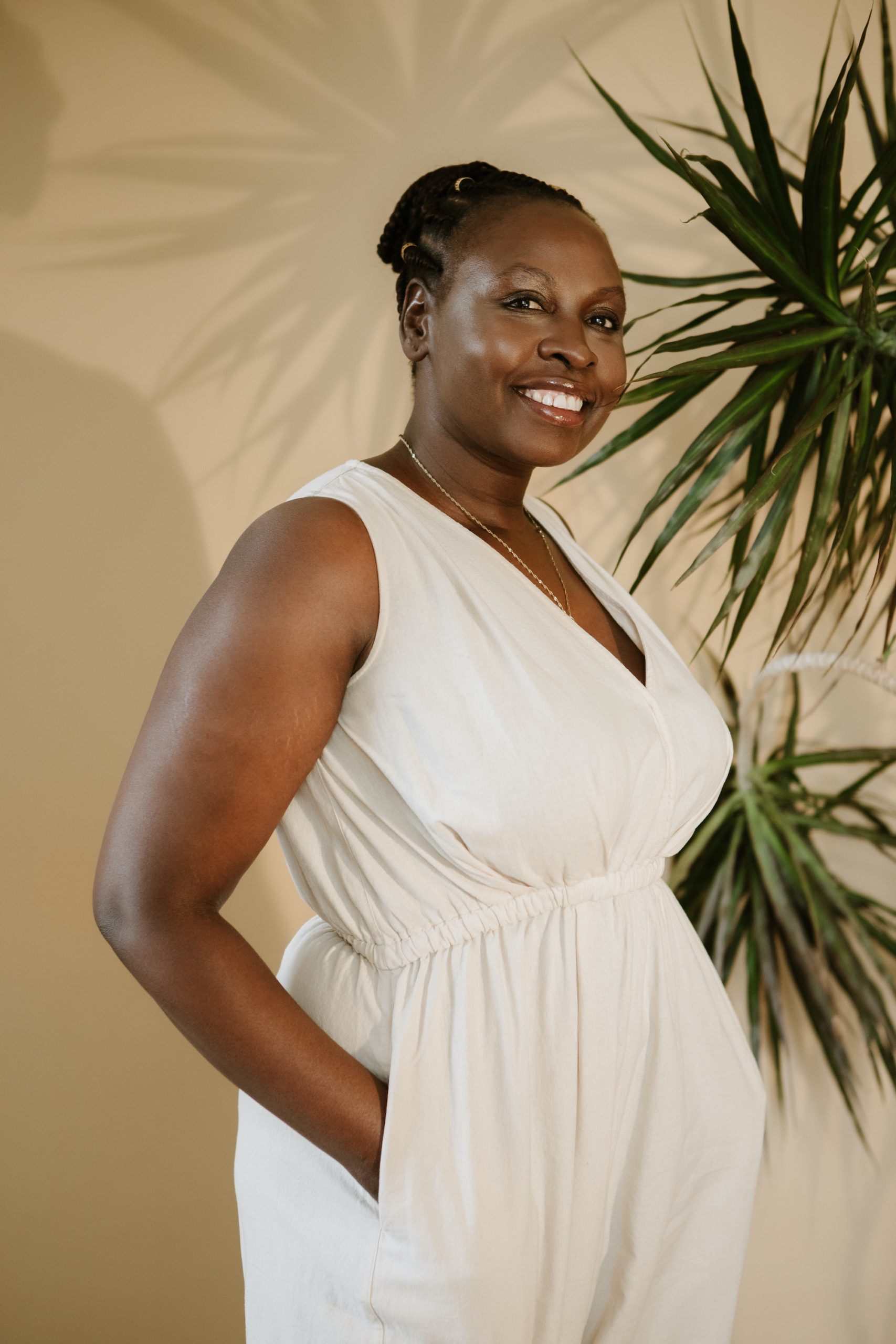 Photograph courtesy of Ellie Bianca
Evelyne Nyairo grew up surrounded by women who, despite facing inequality, showed resilience and solidarity with one another — and it has shaped who Nyairo, as well as her natural skincare company Ellie Bianca, are today.
"Growing up in Kenya, I saw my mother, even with the challenges of being a woman in the village, always finding opportunities to lift [up] other women, and how women collectively worked together to support each other," she says.
Nyairo left for Canada at just 16 after graduating from high school and began her post-secondary education at The King's College (now The King's University) in Edmonton. She completed an environmental science dual major in biology and chemistry. Shortly before graduation, she learned she was pregnant with her daughter Eliana Bianca, who would later become the namesake of her company. 
The birth of her daughter brought great joy but also presented challenges. Nyairo was a young, single student who wanted to go onto grad school. The women in her life were quick to step up, and her mother came from Kenya to help care for Eliana while Nyairo earned a master's degree at Royal Roads University in Victoria.
Following graduation, Nyairo became an executive in the oil and gas industry. (There, she earned the nickname "Evil Evelyne" for her stringent dedication to environment-protection protocols.)
By 2015, Nyairo had left her oil and gas position to operate her own consultancy. She felt the need to self-determine her role in the world. While she loved consulting, she sensed there was more she could do: She wanted to start a business that gave back, partly to model self-empowerment and social responsibility to her daughter.
"I needed to start a brand to ignite conversations around inequality and find ways to move the needle a little bit," Nyairo says.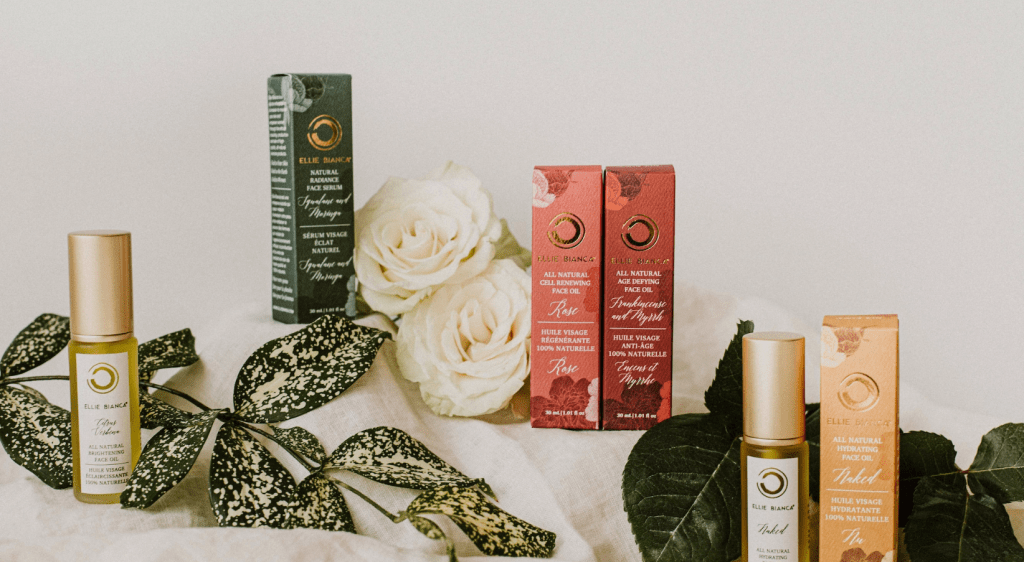 Photograph courtesy of Ellie Bianca
The first draft of the idea was to start a chewing gum business, but after diligent research Nyairo determined skincare as the best course for her entrepreneurial journey. She launched Ellie Bianca with a single product, lip balm, and began looking for retail partners. It all began with a contract with Sunnyside Natural Market in 2015 and quickly progressed into partnerships with Community Natural Foods, Amaranth and Blush Lane. 
The brand continued to grow and made partnerships with African suppliers of ingredients to produce a wider array of products in an ethical way. By 2017, Ellie Bianca was on the shelves of Whole Foods. In 2021, the skincare line got its most significant distribution to date: a secured spot on the shelves of The Hudson's Bay Company across the country. "We're next to all these big brands; we're next to Gucci," she says.
It was also this year that Nyairo launched the Ellie Bianca Woman Scholarship for single mothers to attend post-secondary education. It's a fitting act of philanthropy for a company built on Nyairo's values and experiences with women supporting one another.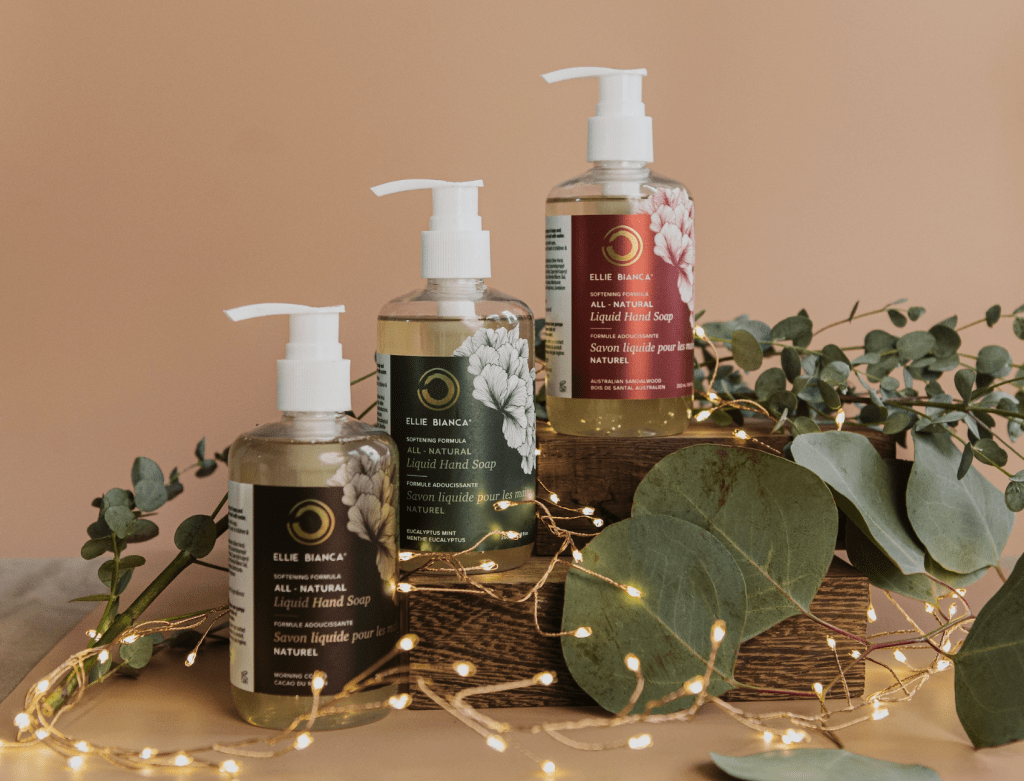 Photograph courtesy of Ellie Bianca